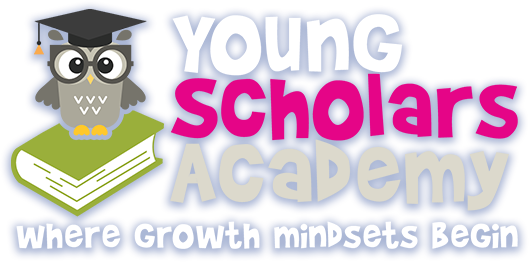 Website Design & Development | Print Collateral | Social Media | Digital Advertising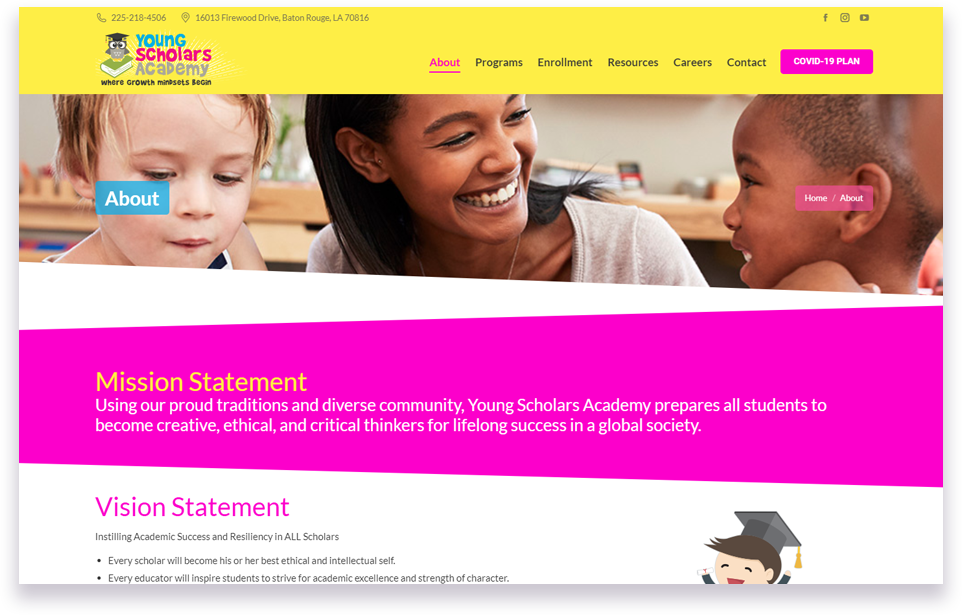 Young Scholars Academy, in Baton Rouge was eager to refresh their website, and customize it to their new location specifically, as they broke away on their own as a new business brand and company. Promoting this new brand and its services directly to the local clients that needed them, as well as to eliminate confusing with the other center locations they were previously affiliated with. Mana was excited to begin the design and provide these bright, fun and playful layouts to not only distinguish the center, but also to allow the parents and clients to access location specific information more quickly.
As a newer business Young Scholars Academy had needs to promote their opening, current enrollment status and open positions – Mana was glad to help provide key graphics and promotional materials to support their needs.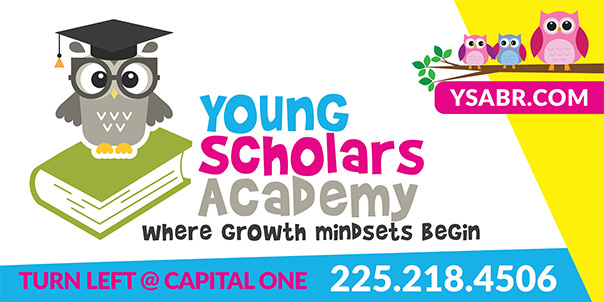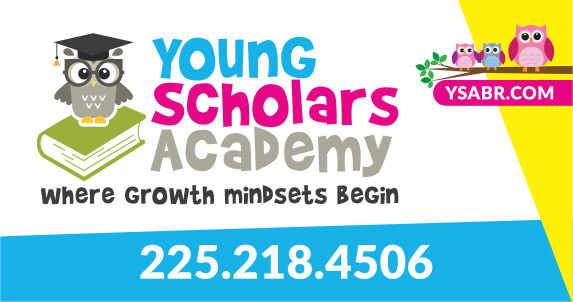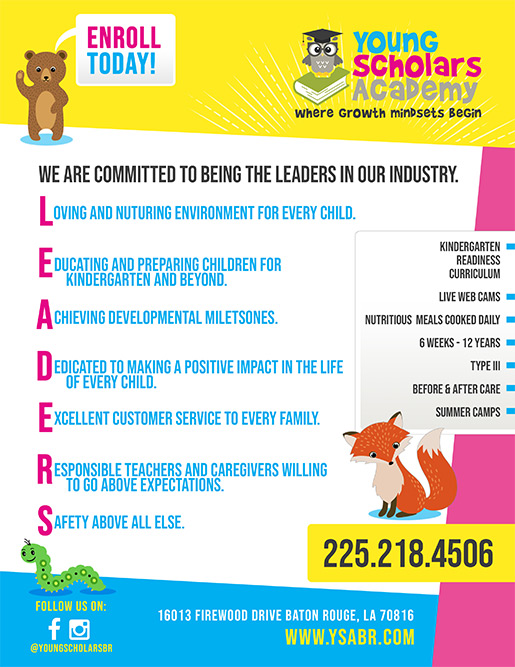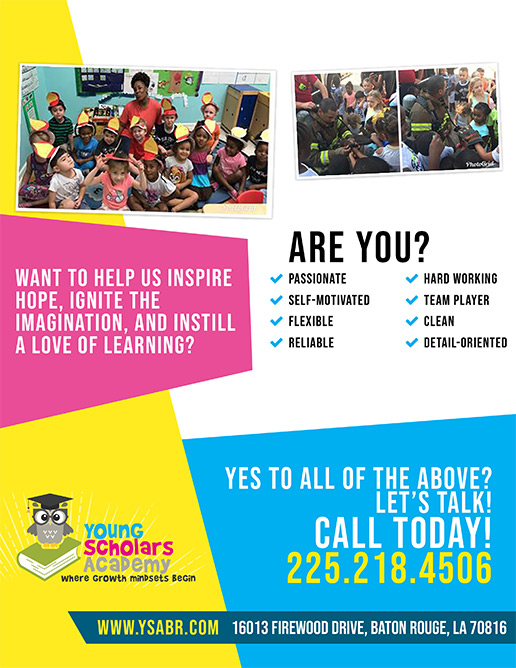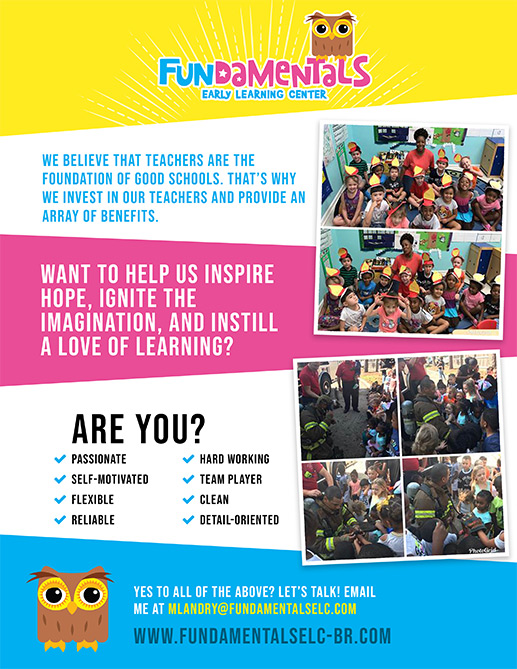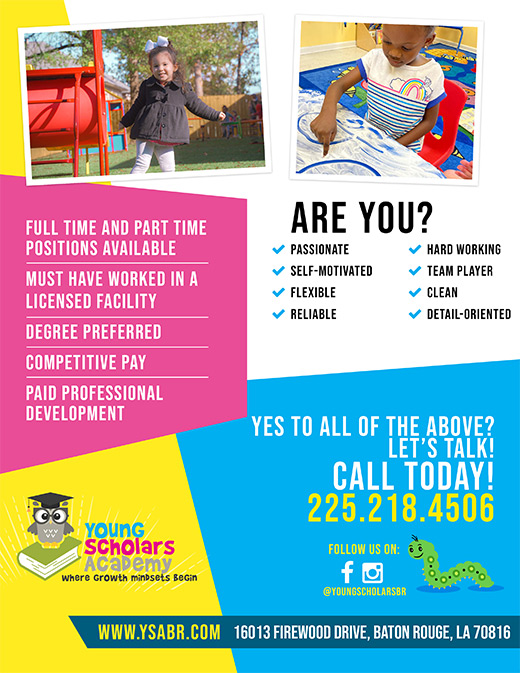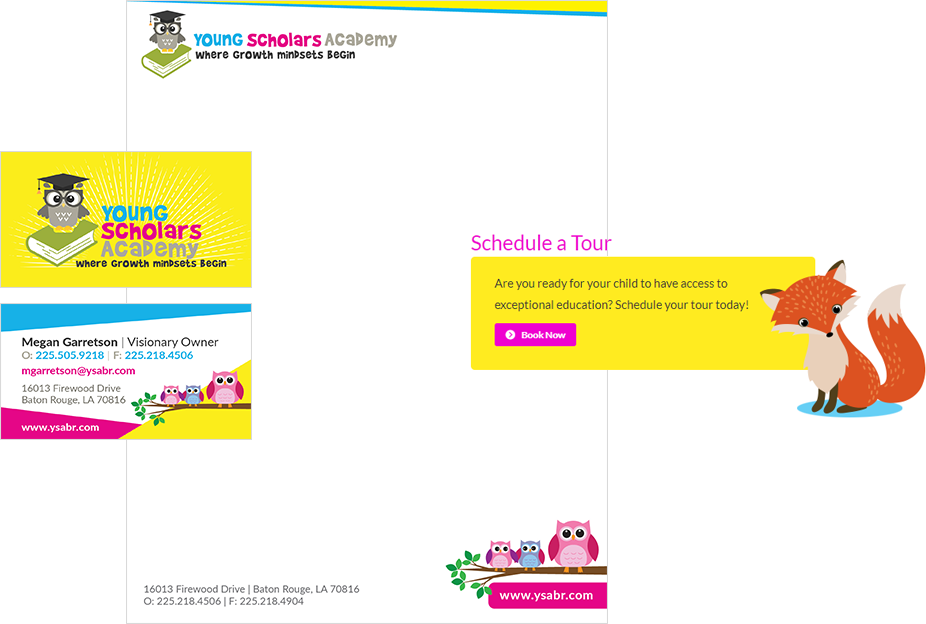 Getting the word out about updates for Young Scholars Academy customers and potential employees was an easy fix – Mana turned to social media channels and supplied the needed graphics to get the job done.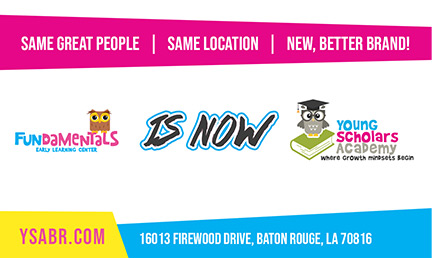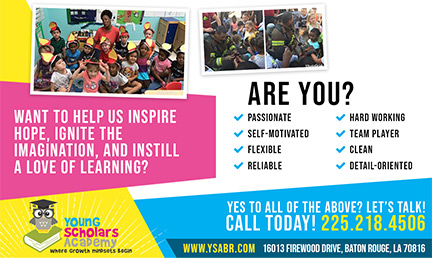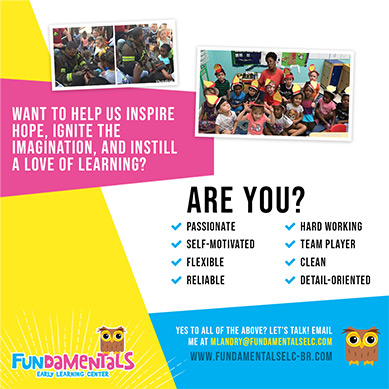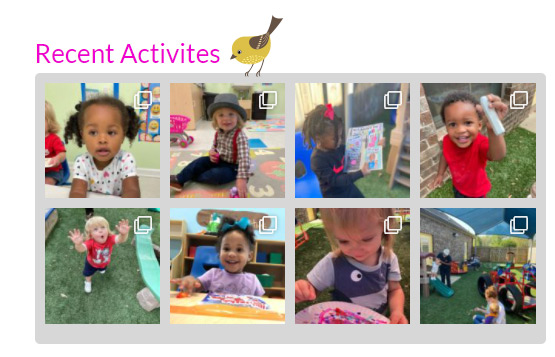 Young Scholars Academy came to Mana with the need for a new, fresh, colorful brand. We were proud t deliver just that. After a few fun attempts at fresh concepts for the new brand, we quickly landed on a spunky, smart little logo that fit the mold and model that YSA wanted to project.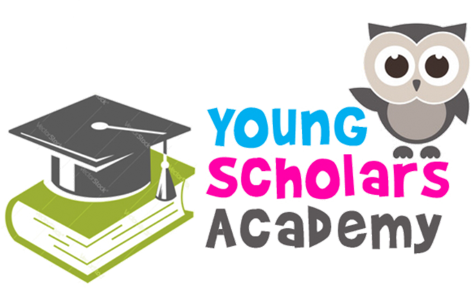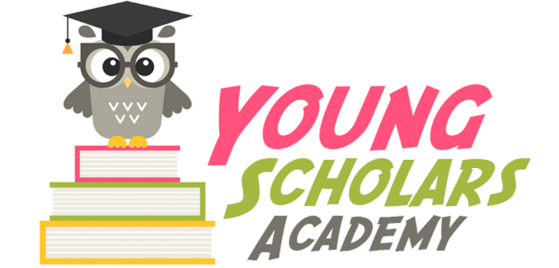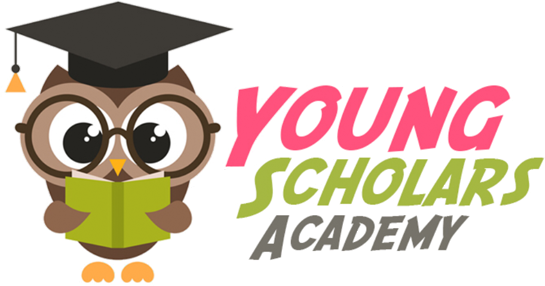 Accessibility. That's the new norm for any business that is online. Mana was glad to supply the fun and bright new website for Young Scholars Academy. From the catchy program names, engaging little creatures and characters to the down to business resources and interactive elements – it is all accessible across platforms and across devices.
Our most recent, favorite projects and designs.