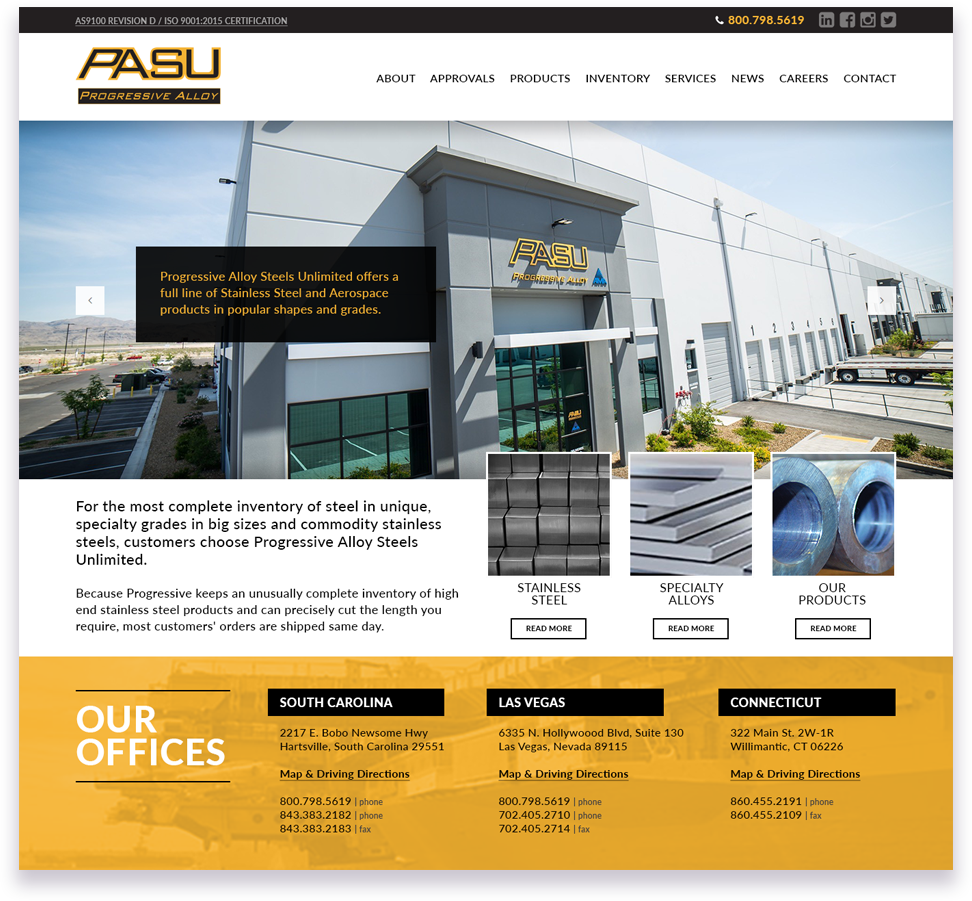 Progressive Alloy Steels Unlimited is another metals industry group that reached out to Mana to have their online presence modernized and made accessible by today's responsive, mobile-first logic. As a partner company in the global Aero Metals Alliance, and sister company with Sunshine Metals – Progressive Alloy needed a clean professional website to get it's services, products and message across to the aerospace and metals industry. Using their brand guidelines, colors and existing logo – Mana created a structured interface mimicking the core service of near-net shape cutting and processing.
Mana was geared up and ready to build an accessible, modern website for Progressive Alloy Steels Unlimited. Their previous site was a bit outdated and not tablet or mobile friendly. Focusing on the core processing services and machinery was a primary objective – along with quick access to various locations and processing centers information.
Our most recent, favorite projects and designs.