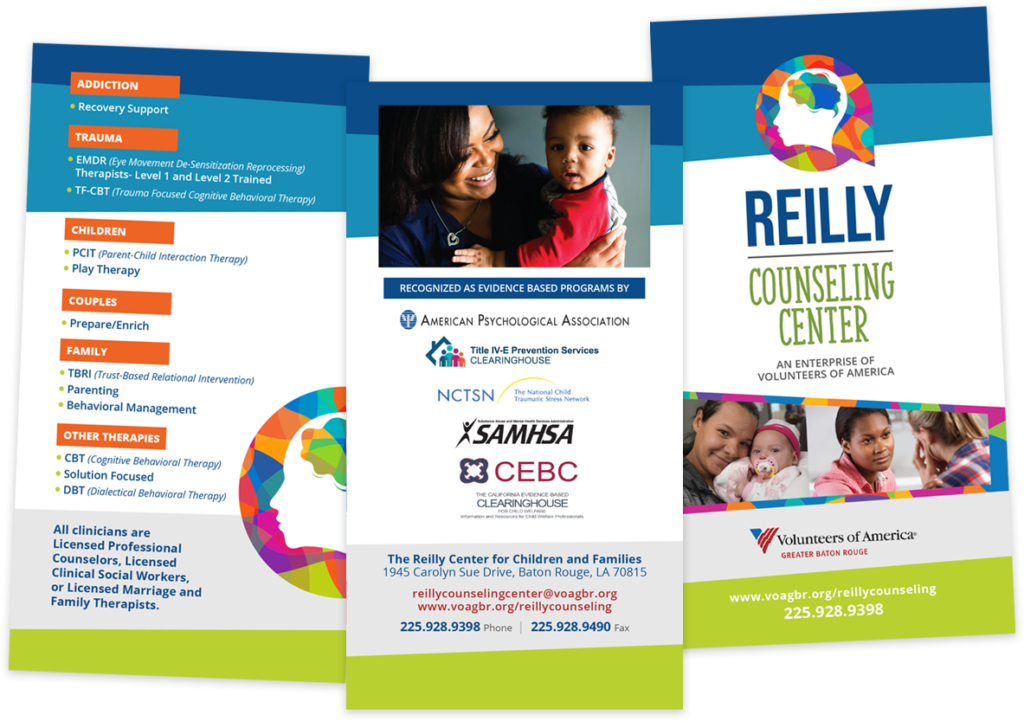 The Reilly Counseling Center approached Mana in their need to develop a solid, colorful and strong brand for the new entity of Volunteers of America Greater Baton Rouge. We were honored to be part of designing and establishing a new logo, color scheme and brand details for this wonderful service center for those in need. Along with the logo Mana designed and organized a number of printed, professional collateral to support the new counseling center and begin to get the word out.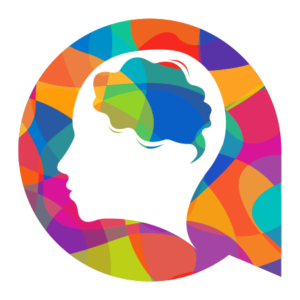 Beginning the concept process a number of things needed to be considered for the brand design. A colorful, calm, thoughtful approach – a service for those in need of many areas of support – keeping families together – mental health awareness. It all played its part in the development of the final brand design – you can see the transitions in the designs before landing on the final mark. The Reilly Counseling Center was excited and very pleased with the colorful logo Mana provided.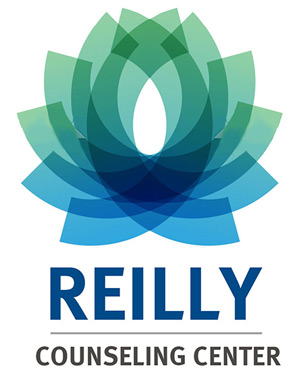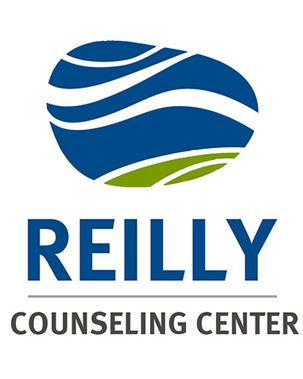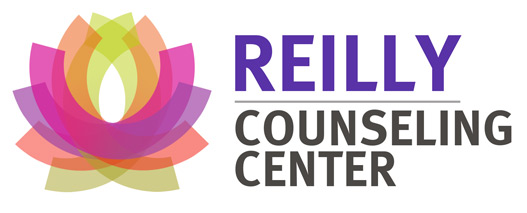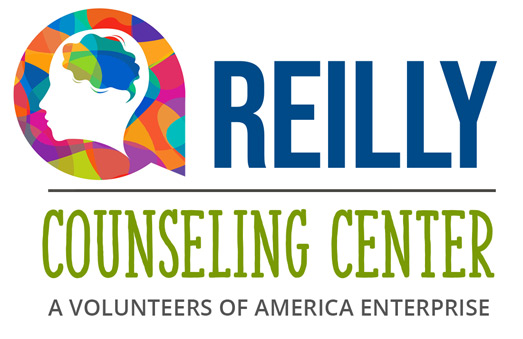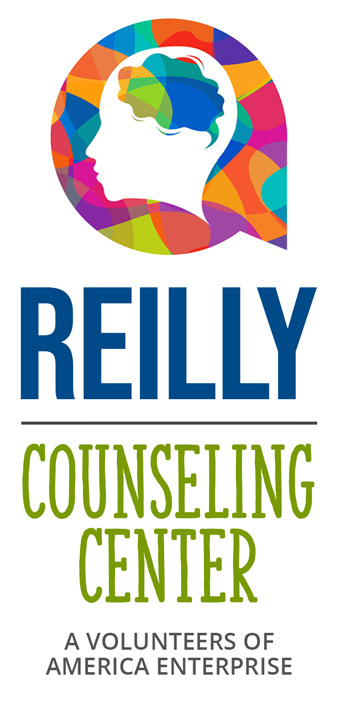 Being a brand new service center within the Volunteers of America parent brand, The Reilly Counseling Center needed a number of traditional printed pieces to begin the drive and getting the word out. The ability to leave behind or present these pieces to the public became a main avenue for launching the growth of the new counseling center.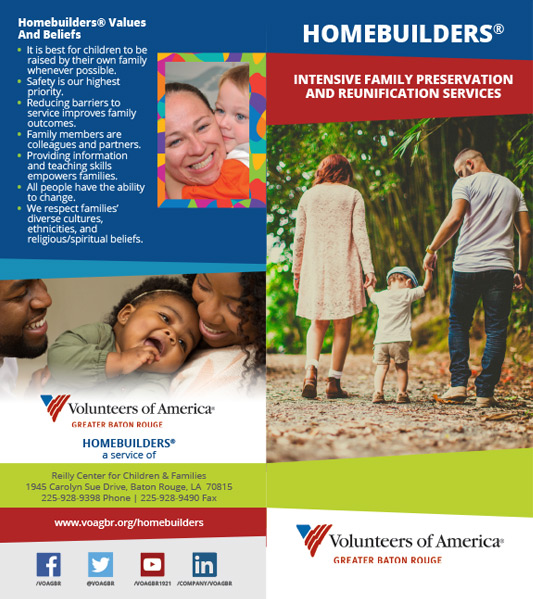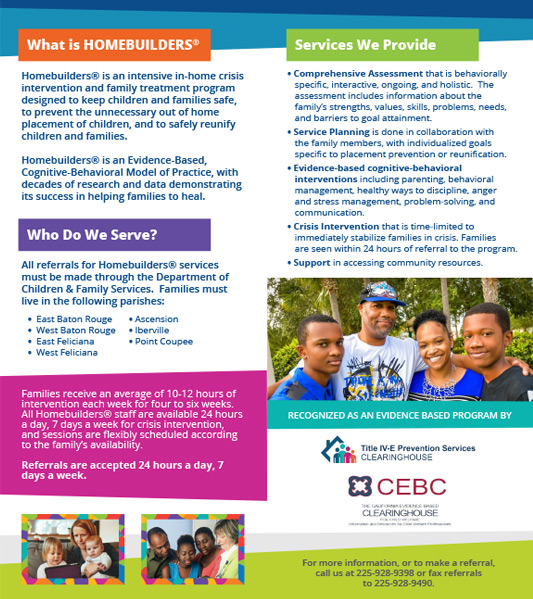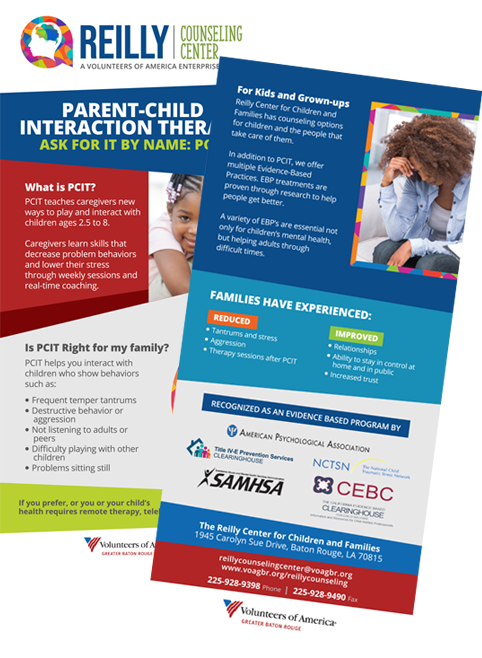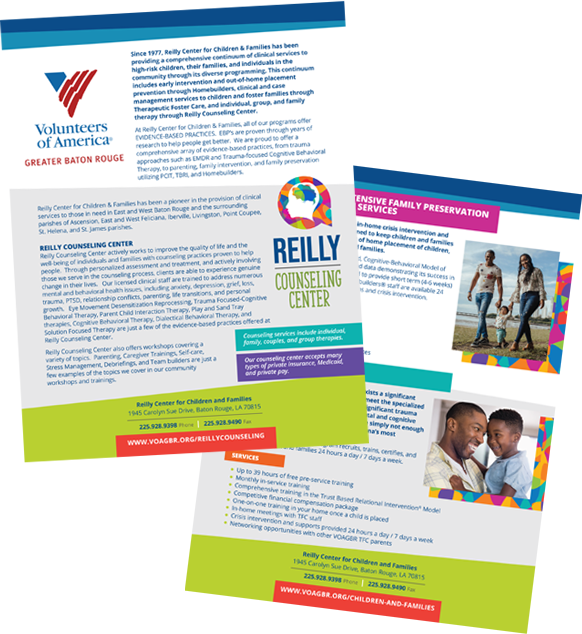 Our most recent, favorite projects and designs.