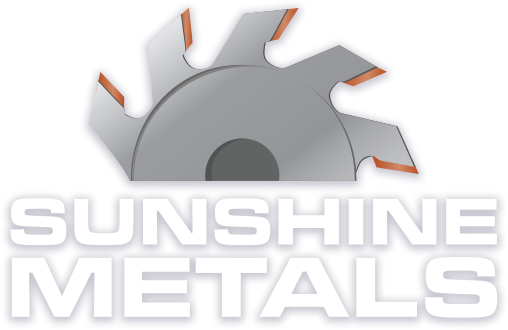 Website Design & Development | Print Collateral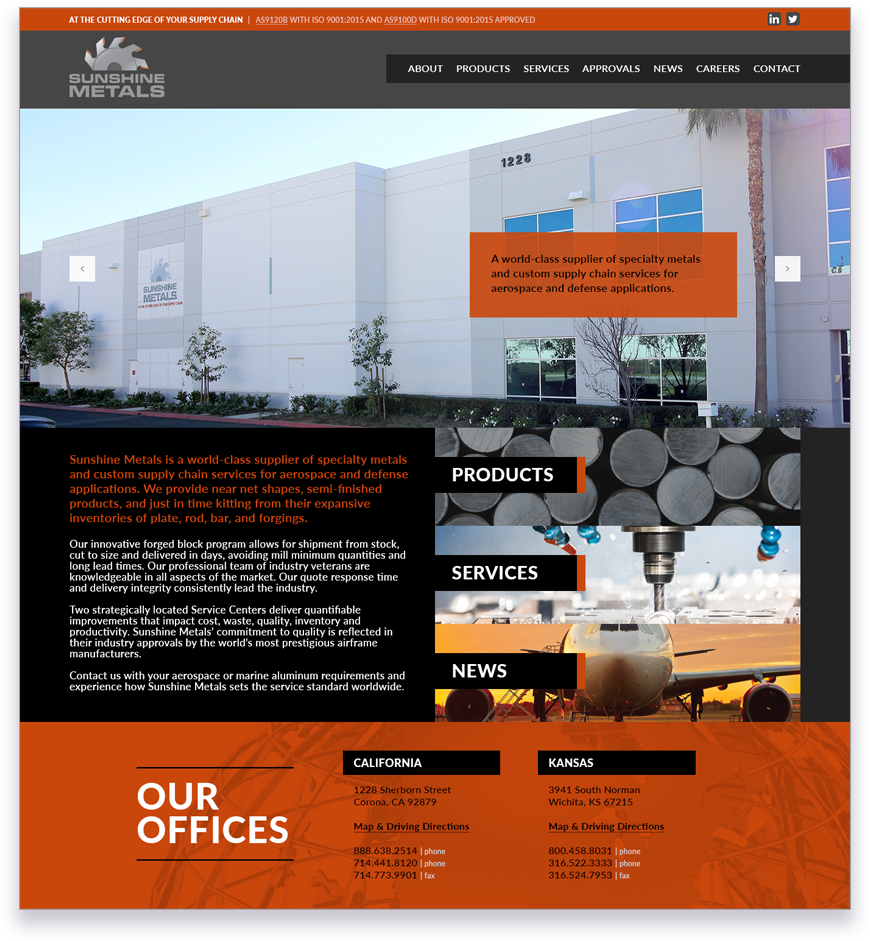 When Sunshine Metals was in need of an updated website that would allow more accessibility, reorganized content and visual appeal Mana was excited to step up to the plate. After they secured a new logo to run the brand, we designed and built out a website that provided that cutting edge, clean professionalism that not only represents the aerospace industry, being part the Aero Metals Alliance, but represents their processes and services.
Keeping their customers and clients up to date on the latest metallurgical stats on the specialty alloys that Sunshine Metals handles was a necessity and Mana was glad to provide the designs and layouts for presenting their data sheets.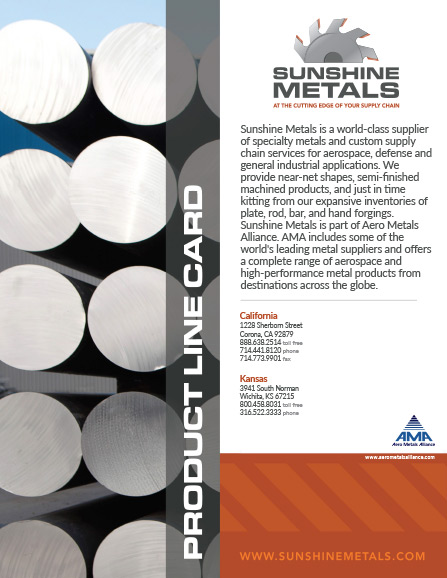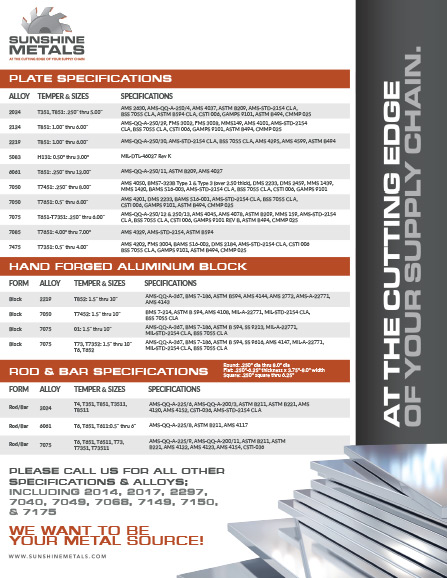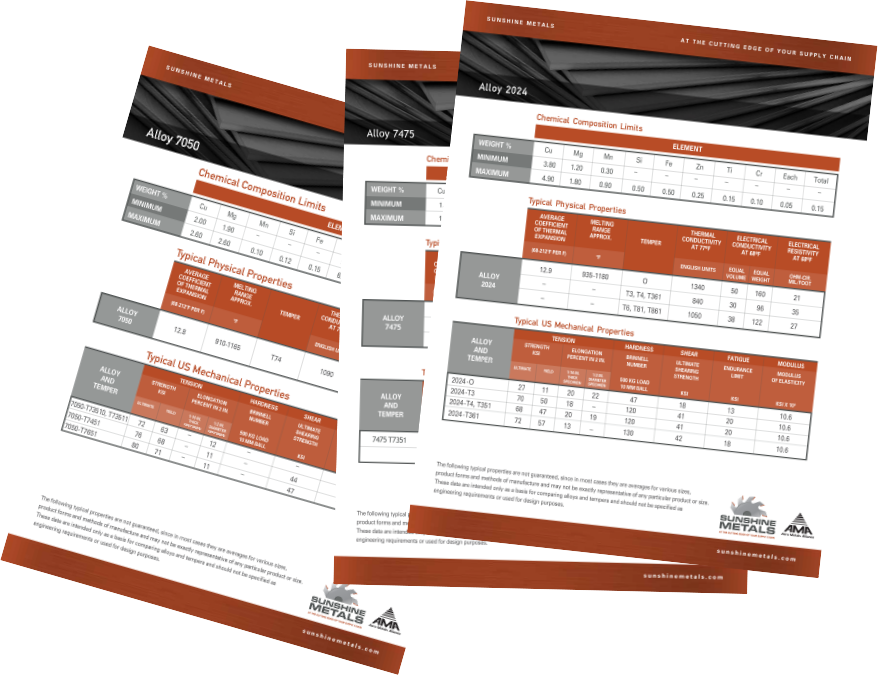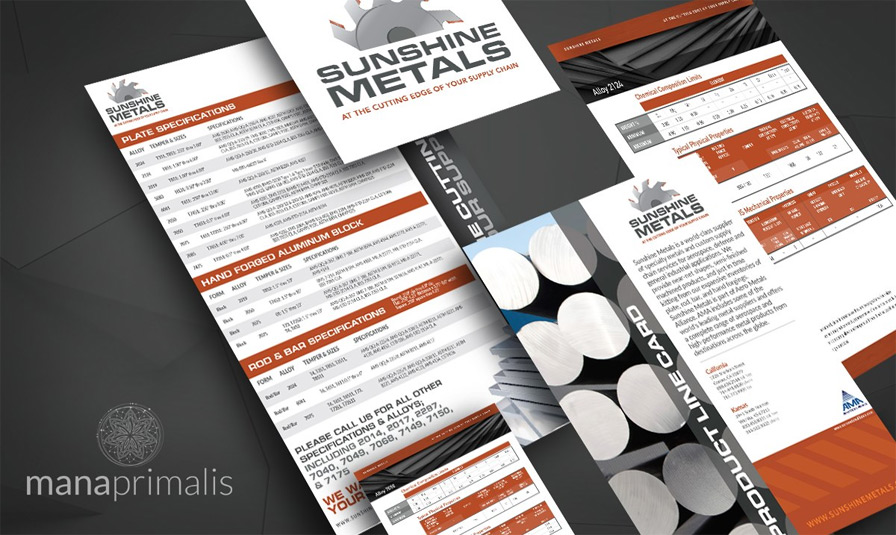 Giving Sunshine Metals a beautiful and slightly darker approach to their online presence was Mana's pleasure to design and develop. Presenting the company's metal services and process to a global audience – making them all accessible across any device all while adhering to the global Aerospace group they are affiliated with, the Aero Metals Alliance – together they are stronger! And with this fresh design they are looking a bit nicer.
Our most recent, favorite projects and designs.