Website Design & Development | Print Collateral | Social Media | Digital Advertising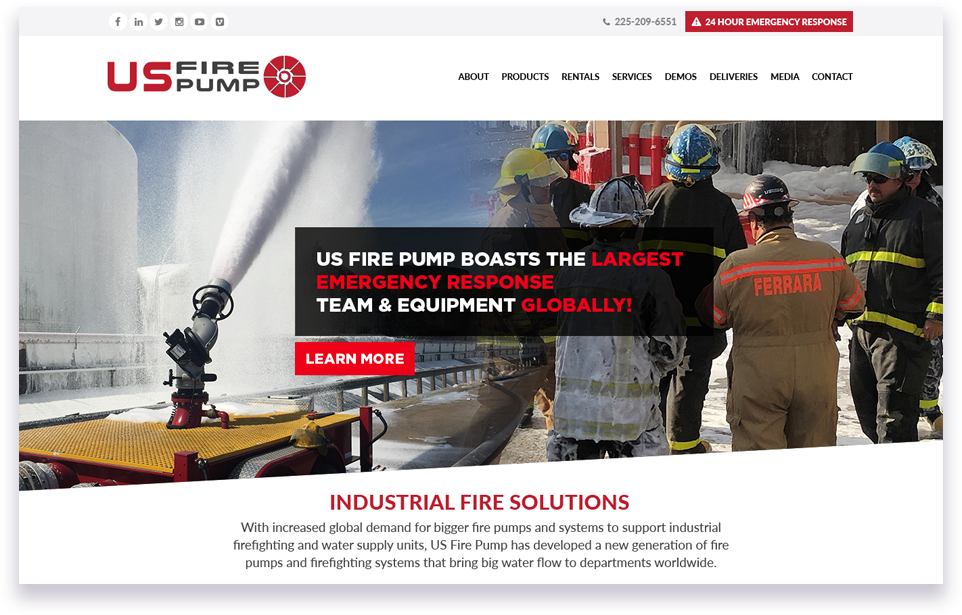 US Fire Pump is a national level supplier of the grandiose pumps that flow ultra capacity amounts of water. When they needed a new website Mana reached out and got to know the small group leading this venture. Bringing the website into new life, and cross-device accessible was a big target, and so was out-doing the competition.
While this website hasn't yet been launched to the public, the new site is complete and has a fantastic web presence, set to wash away the competition.
Mana was glad to provide the necessary promotional pieces that US Fire Pump needed – as they needed them. Being in a fast paced industry, things happen quickly and we were there – giving the US Fire team what they needed, when they it.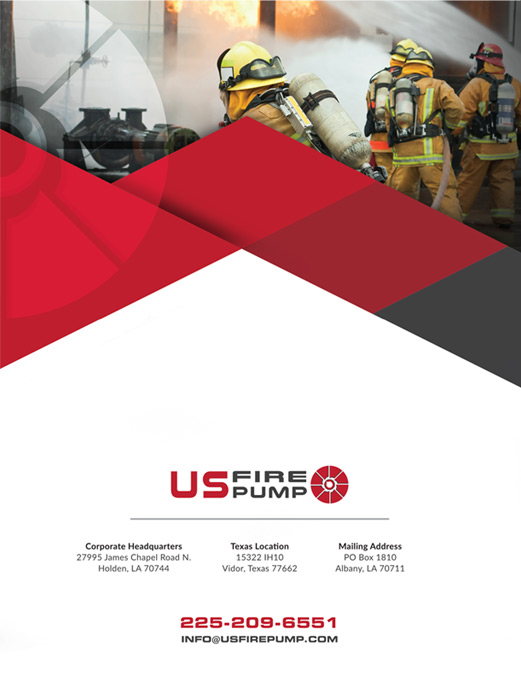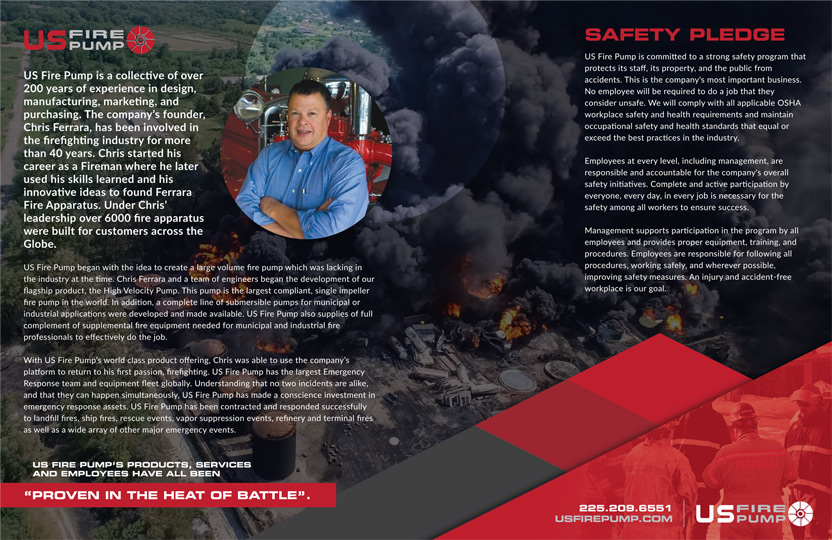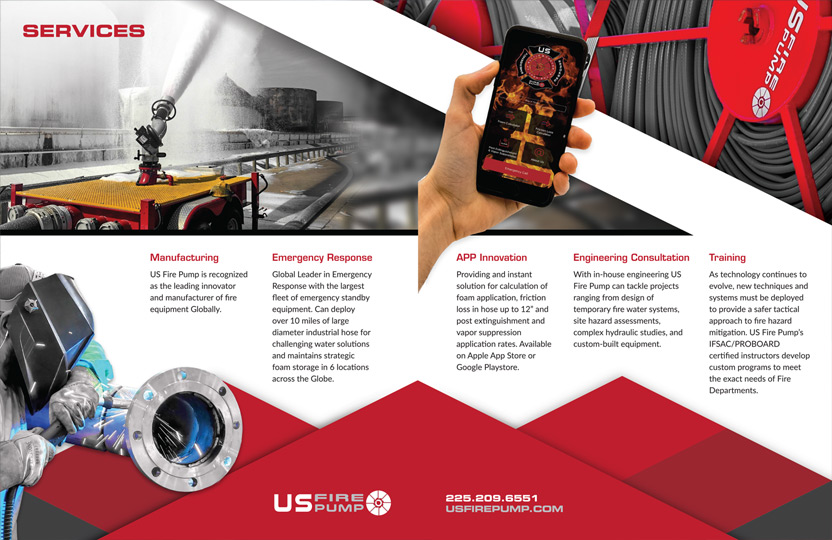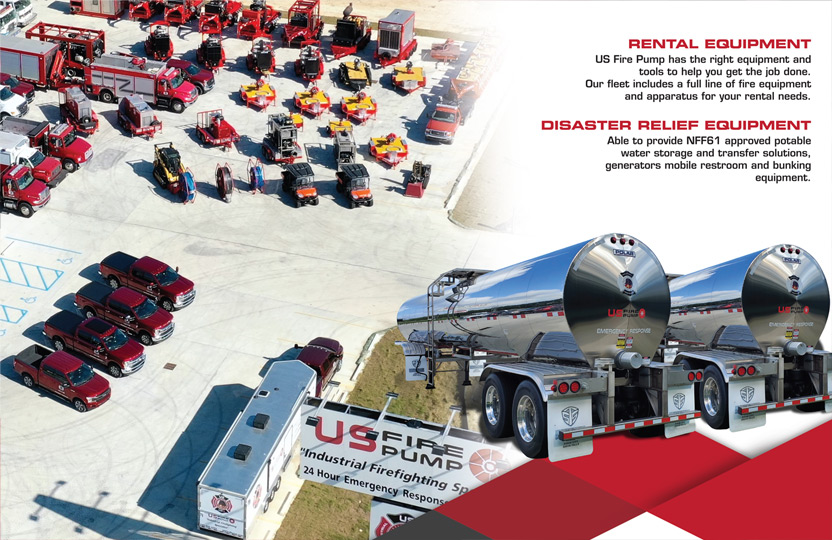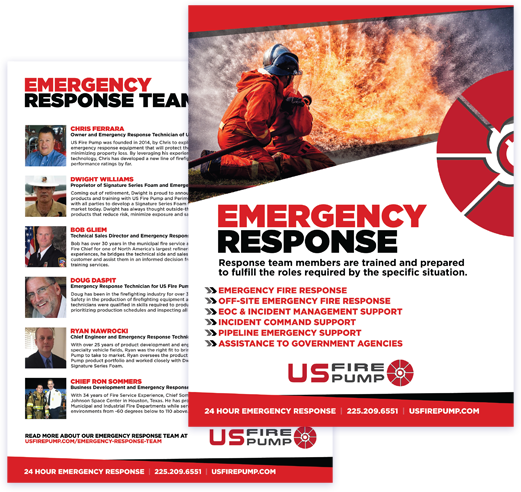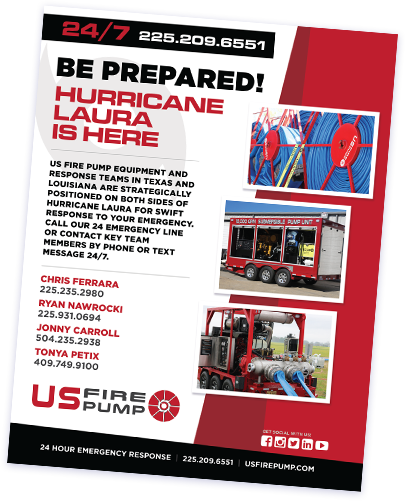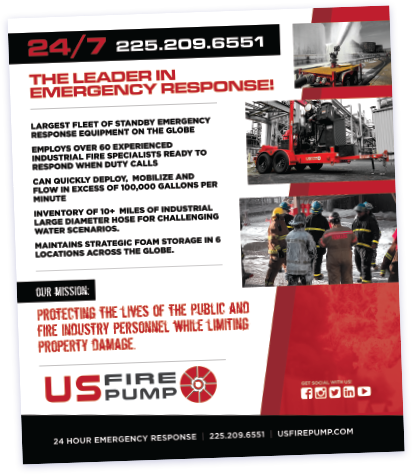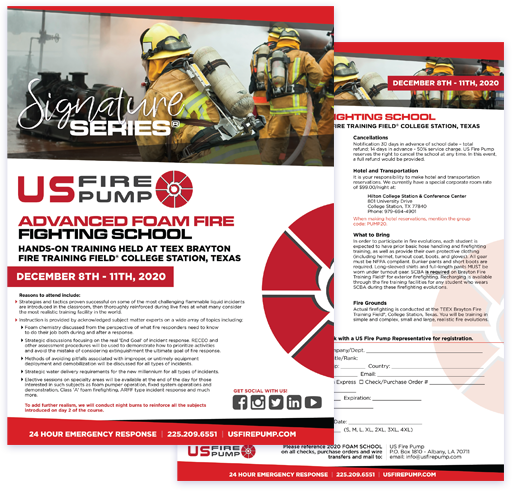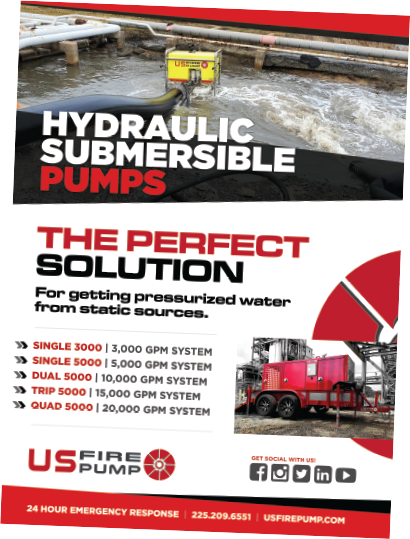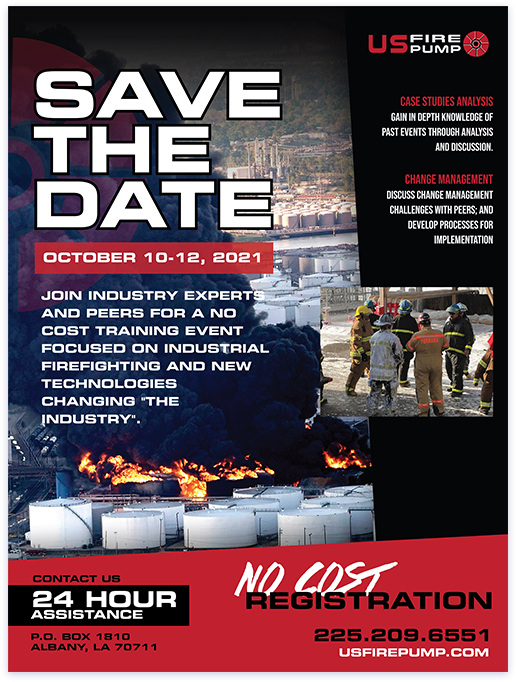 When US Fire had a new app developed for their field operators, Mana was called out to help promote it. Rolling out a cross-channel campaign with traditional print pieces, html emails, landing pages and social ads – we helped get the message out about the great new app developed by Envoc.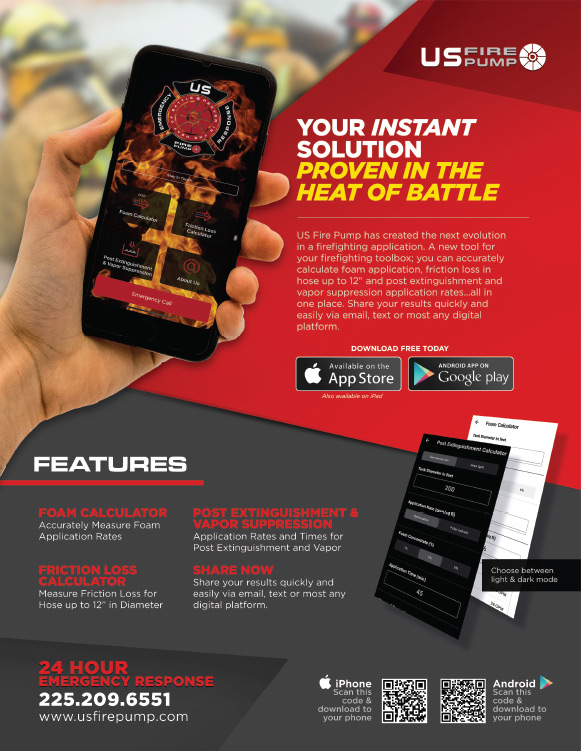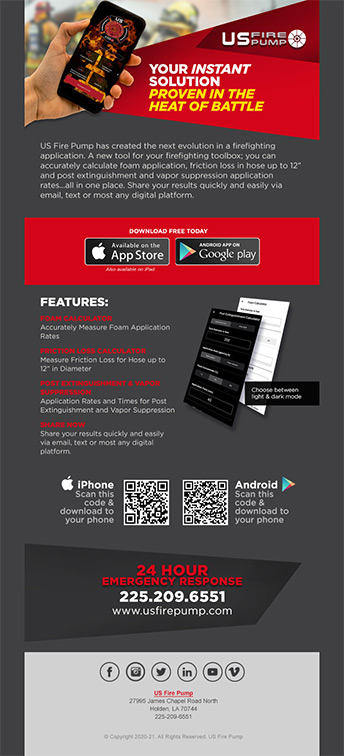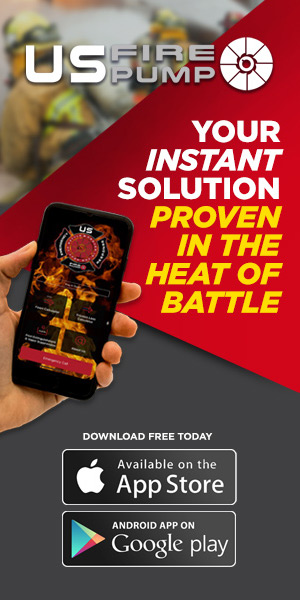 Along with traditional avenues, we produced a group of digital ads that were pushed out to help promote the US Fire app.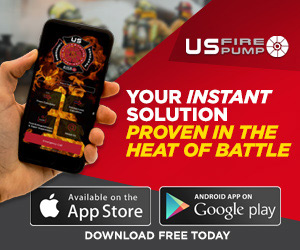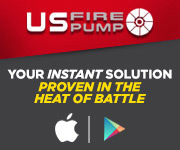 Creating an accessible web presence, reorganizing the vast array of products, demos and services was no easy task – however, Mana was excited at the opportunity to do just that. While the site is currently in a staging environment – it sits awaiting – to be proven in the heat of battle.
Our most recent, favorite projects and designs.