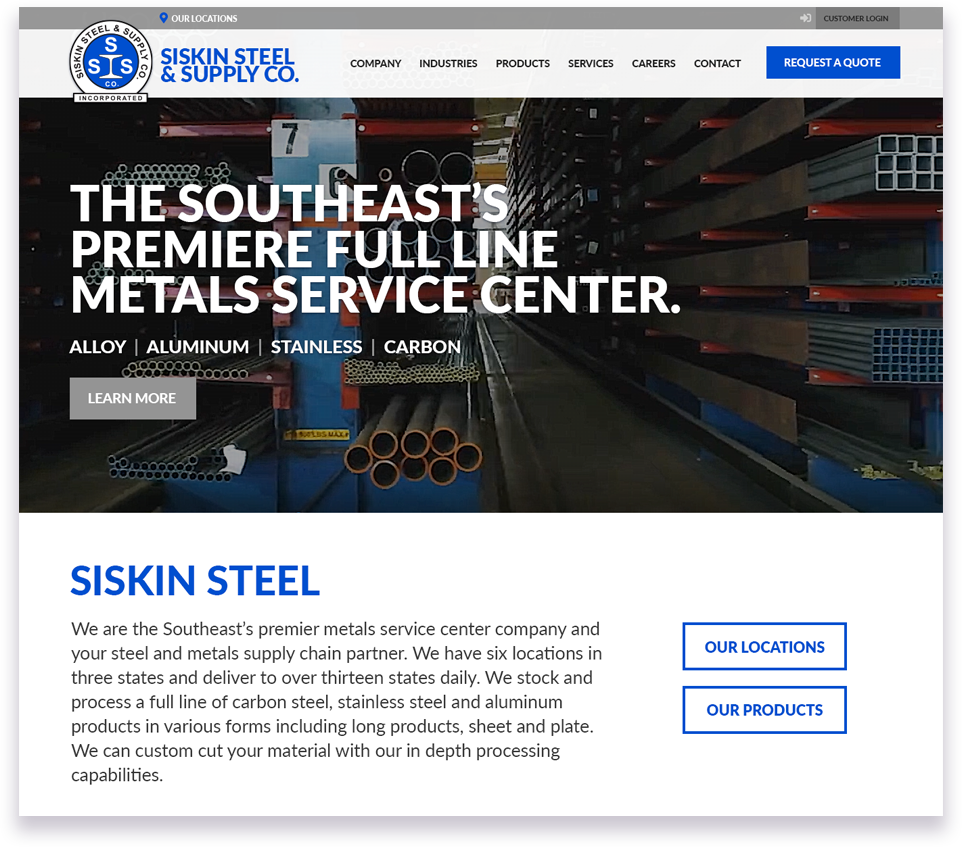 When the guys over at Siskin Steel & Supply Co. reached out and requested Mana to design and develop their new online, responsive presence – we were nothing but honored that our reputation preceded us for producing awesome web campaigns! Gathering the current brand and developing a design around their current corporate colors and logo – Mana used the moving story behind the steel industry powerhouse. A subsidiary company of Reliance Steel & Aluminum Co. – Siskin Steel provides dozens of serious services and is involved in a number of global markets.
Building an accessible, up to date, welcome to the 21st century type website is exactly what Siskin Steel & Supply Co. needed. Their previous site was antiquated and not tablet or mobile friendly in any sense. While focusing on the wide breadth of services and products that Siskin provides – there was a story to tell as well. With eight locations spread over the nation – Mana was proud to be part of getting Siskin Steel online and up to speed.
Our most recent, favorite projects and designs.